Residential and Commercial HVAC Services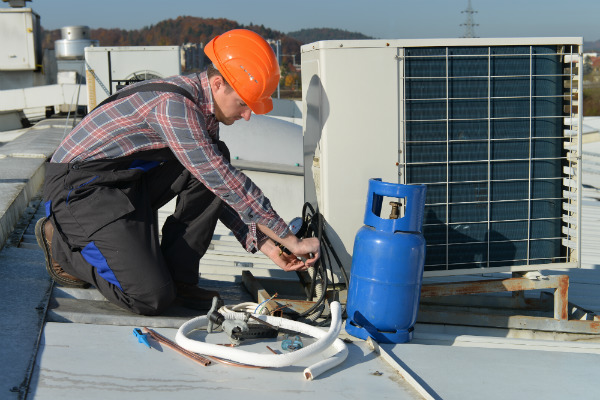 There's a reason why greater New Orleans has trusted us for so long to cater to their cooling needs. Our family-owned business has maintained the highest quality service for three generations and will continue to do so. You can trust General Heating and Air Conditioning to deliver:
24 Hour Customer Service
Experienced & Trained Service Technicians
Innovative Products
Disaster Repair
Warranty Guarantee
Flat Rate Billing
Service Contract Agreements
We are confident that our services will benefit your home, guaranteed!
Cooling
As the weather starts to get warmer, your family will be in need of a cool and comfortable environment. Our technicians can ensure that you have the right central air conditioning unit for your home. We install:
Central Air Conditioning Systems
Ductless Mini Split Air Conditioners
Heating
If your Louisiana home is in need of a new or replacement heating system, General Heating and Air Conditioning can install a state-of-the-art heating unit quickly and efficiently. We install all heating systems, including:
Floor Heating
Solar Heating
Maintenance
In order to extend the life of your heating and air conditioning system, lower your operating costs, and maintain maximum efficiency, it is important to schedule regular maintenance. This not only reduces the chance of major repair expenses but also protects your equipment warranties.
Top 7 Reasons to Obtain a Maintenance Agreement for Your System
Make the operation of your system safe and more reliable.
Give you priority service, moving your needs to the top of our list.
Protects you from inflationary increases and discounts your repairs.
Provides transferable protection for your agreement to another customer or residence.
Increases the efficiency of your system, and ensures your overall comfort.
Lowers your operating costs and increases the life of your system.
Provide you with tremendous peace of mind, knowing that you are taken care of!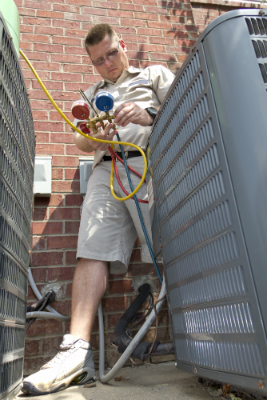 Commercial Services
We handle:
HVAC Preventive Maintenance
HVAC System Installations
HVAC Repairs
Specialized Carrier HVAC systems
HVAC Maintenance Service Plans for Your Business
The most cost-effective way to handle issues with your commercial HVAC system is to spot them before they occur. We offer maintenance service plans to make the proper maintenance of your company's HVAC system systematic and hassle-free.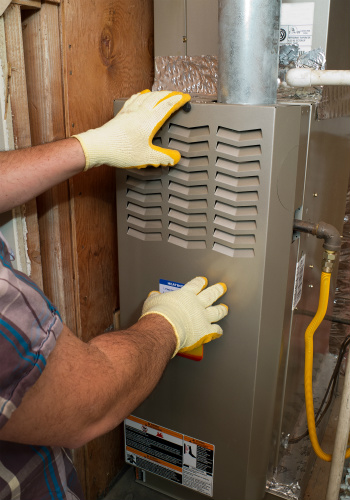 Service Partner Plan
We agree to provide you with services for your heating and air conditioning systems that will include the following provisions:
Adjust airflow
Clean condensate drain plans
Cooling system start up
Test safety controls
Measure system pressure and temperature
Record motor amperage
Heating system start up
Adjust fresh air dampers
Program thermostats
Check blower assembly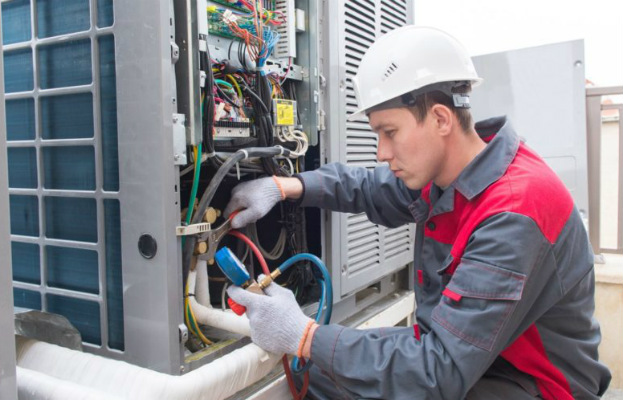 Lubricate all moving parts where necessary
Maintain service log
Cleaning of outdoor conditioning coil exterior surface
Check evaporator coils surface and treat chemically if easily accessible
Check electrical usage of HVAC equipment to manufacturing specs
Visually check parts and components for proper operation
Checking heating operation and prepare for winter use
Monitor, analyze and communicate system performance
Service work performed by competent personnel
Client confidentiality maintained
Protect Your Family with Air Scrubber Plus
Air Scrubber Plus® ensures that air ducts, tables, furniture, countertops, bathrooms, doorknobs, and practically every surface you touch is cleaner and safer for your family. It's as simple as turning on your fan, furnace, or air conditioning system.
Once installed, Air Scrubber Plus® goes to work right away by copying the power of nature outside to clean your home inside. As air passes through the unit, it is transformed by our unique technology. ActivePure™ scrubbers then travel through the ductwork into every corner of your home, effectively treating and purifying the entire house.