HVAC Promotions & Discounts
GHAC is committed to ensuring our customers are taking advantage of all available promotions, discounts and special financing. When you work with us, you can rest assured knowing you're getting the best deal available for your HVAC needs.
Custom fabricated condenser stands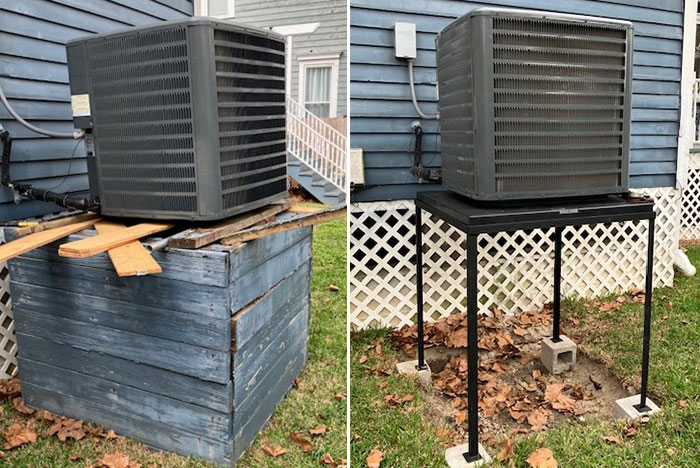 Protect Your Family with Air Scrubber Plus: $849/installed
Air Scrubber Plus® ensures that air ducts, tables, furniture, countertops, bathrooms, doorknobs, and practically every surface you touch is cleaner and safer for your family. It's as simple as turning on your fan, furnace, or air conditioning system.
Once installed, Air Scrubber Plus® goes to work right away by copying the power of nature outside to clean your home inside. As air passes through the unit, it is transformed by our unique technology. ActivePure™ scrubbers then travel through the ductwork into every corner of your home, effectively treating and purifying the entire house.
HVAC Maintenance Program
$199/year
Sign up now for our maintenance program for just $199.00 per year! We'll service your HVAC systems based on seasonal needs. Call us at (504) 488-0826 to sign up today.
Programmable Thermostat
$344/installed
Get your Wi-Fi 7-Day Programmable Thermostat!
Connect the Wi-Fi 7-Day Programmable Thermostat to your Wi-Fi network. Now you're ready to program, monitor and manage from a smartphone, tablet or computer. It is easy to manage your heating/cooling system or multiple systems. You can also use the large touchscreen display to easily input. Either way, Todays Wi-Fi thermostats has made it more convenient than ever for controlling your home's comfort and energy savings.
Seven-day programmable or non-programmable
Up to 3H/2C heat pump; 2H/2C conventional
Requires common (C) wire
Five-year limited warranty
Professional installation
Cost includes thermostat and installation